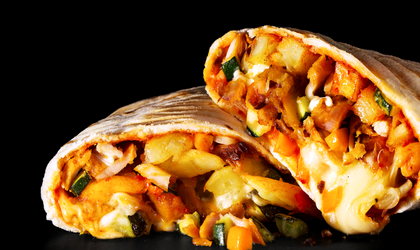 Globalworth has signed a lease agreement for the opening of three Condimental – Calif restaurants in the Globalworth Campus and City Offices office buildings, as well as in the UpGround residential complex.
"Calif is a successful local story, which has seen a steady increase in business and consumer preferences. Moreover, the company launched the Condimental brand in 2017. And from the beginning of 2019, the tenants in our buildings will have a new lunch options, not only through the three Condimental and Calif restaurants that will be opened in Globalworth Campus, City Offices and UpGround. Our goal is to create more than just an office space, we want to build a community, a place where people can relax, interact and enjoy their time together. For this, we constantly improve our tenant mix on the retail floor, according to the preferences of the employees in our buildings," said Ema Iftimie, head of leasing at Globalworth.
Globalworth Campus is located in the North of Bucharest, and the restaurant will be in Tower 2, the second building in the city's newest business hub, where a Starbucks café has been inaugurated and where a new Street concept will be launched. Nearby is the UpGround residential complex, which features an extensive retail offer including restaurants such as Pagaia, Dinner Food, Subway, Japanos, Bacania Veche or Gregory's, and the list will be supplemented by Condimental-Calif.
The third restaurant will be opened in City Offices, a mixed-purpose project, located in the South of the city. The rental transaction was commissioned by the real estate consultancy firm Knight Frank Romania.
"We know that these office buildings are community-based, and those communities have basic nutritional needs, as well as specific needs, such as efficiency, translated by us through quickness in serving, or the need for socialization, for which we've designed spaces with a special ambient. We support these communities with the new concept of fast service restaurants Condimental, a concept focused on healthy food that relies on a "nothing fried" strategy. Thus, at Condimental we have completely eliminated the oil roasting process, and all products are prepared with fresh and/or baked ingredients," said Radu Tanase, Calif Partner. 
The new Condimental and Calif restaurants are to be opened in the early part of next year, joining the offer already available in the three projects in Globalworth's portfolio.