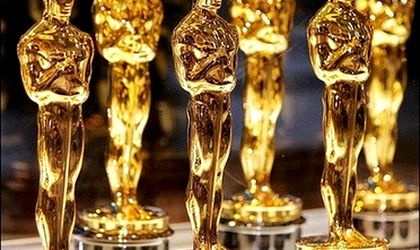 This year, PwC celebrates its 77thyear leading the Oscars balloting process on behalf of the Academy of Motion Picture Arts and Sciences (the Academy). The final results of the votes will not be revealed until the 83rd Academy Awards live telecast on Sunday, February 27, 2011.
PwC's balloting leaders, Brad Oltmanns and Rick Rosas, will be the only two people to know the identities of the Oscar winners before they are revealed to the rest of the world. In 77 years working with the Academy, PwC has continued to keep Hollywood's best kept secrets, and there has never been a single security breach.
Oltmanns and Rosas lead a tight-lipped group of PwC accountants who work on the project at a concealed location. The meticulous process has remained the same each year, as the PwC team hand counts every single ballot to ensure the highest level of accuracy, objectivity and confidentiality.
To ensure the utmost secrecy and security, PwC prepares two briefcases with a complete set of envelopes bearing the Oscar winners' names. Both briefcases are then transported to the ceremony via separate, secret routes with each of the PwC balloting leaders. As a second precautionary measure, the PwC balloting leaders also memorize the names of the award winners. At the show, Oltmanns and Rosas remain backstage and hand each envelope to award presenters before they walk onstage.
Oscars nomination ballots were mailed to 5,755 voting members of the Academy on Monday, December 27, 2010, and nominees were announced on Tuesday, January 25, 2011.  Final ballots will be mailed today (February 2, 2011), and completed ballots are due back to PwC on Tuesday, February 22, 2011 (by 5 p.m.).
Corina Dumitrescu