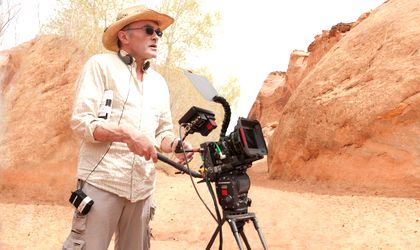 The British director who won eight Oscar awards in 2009 for Slumdog Milionaire, Danny Boyle (in picture), will open this year's edition of Dakino film festival with 127 hours, his most recent film. The premiere projection of the movie will be held after the film festival's opening gala occurring on November 22, at Patria Cinema.
Boyle's most recent film depicts the real story of American mountain climber Aron Ralston (played by James Franco) who, while stuck in canyon in Utah, had to take desperate measures in order to survive. Some of the British director's best known works include Trainspotting, 28 Days Later, Millions Sunshine and the much awarded Slumdog Millionaire.
Other highlights at Dakino will be Mark Romanek's "Never Let Me Go", Pierre Thoretton's "L'Amour Fou" and Erik Gandini's "Videocracy".
The twentieth edition of Dakino will take place between 22 and 27 November. More on this subject, here.
Corina Dumitrescu