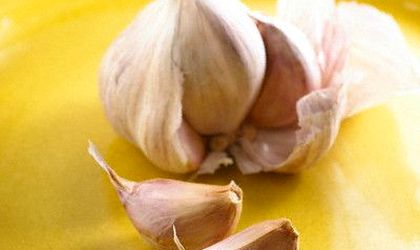 St. Andrew (Sfantul Andrei) is the patron saint of Romania, as he is considered to be the apostle that brought Christianity on the lands of Dacia, that were later to form nowadays' Romania. His current perception, however, is considered to still hold remnants of the pagan beliefs in Geto – Dacian divinity, Santandrei.
Not so long ago (and even now, in some rural locations across Romania), St Andrew's night used to be regarded as a night when all kinds of evil spirits ("moroi" and "strigoi") roamed the earth. For protection, the entrance door was rubbed with garlic and the dishes were turned upside down. At this time, wolves were also believed to begin to speak and if anyone was to be attacked by wolves, he or she would have turned into a werewolf.
St. Andrew's night is also believed to be the time when unmarried girls would dream of their future spouse. All they needed to do was to put basil underneath their pillows and at night, the image of the one to spend forever after with would appear.
St. Andrew's Day also coincided with the celebration of the new year, in ancient times, when the "old" time ran out and was replaced with the new one. The day is also said to predict the weather for the following winter.
From a religious standpoint, apostle Andrew was designated to spread Christianity in the land of Scytia (currently, the Dobrogea region in Romania), in 49 or 50 AD. Thus, the saint stayed in this area for a while and baptized the first Christians here. Afterwards, he returned in Greece, where he died as a martyr on November 30 AD.
St. Andrew is the patron saint of Romania, as well as Greece, Scotland and Russia. The name "Andrei" originates in the Greek "Andreas", translated as "brave" and "manly". It is a name of Greek origins, although St. Andrew was Jewish.
Corina Dumitrescu