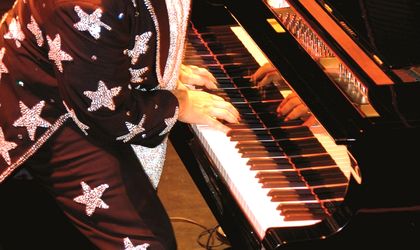 Pop singer Elton John will perform in Romania a week later than initially announced for logistical reasons. The British singer will now take to the stage in Bucharest on June 12. The venue remains the same, Constitutiei Square. The show is part of the star's World Tour 2010.
Sir Elton John – real name Reginald Kenneth Dwight – has sold over 250 million albums all over the world. He was one of the most influential figures of 70s rock, and has had more than 50 Top 40 hits, including seven consecutive No. 1 US albums and nine No. 1 hits. John's best known hits include Sacrifice, Nikita and Sorry Seems to Be the Hardest Word. His single Candle in the Wind 1997 has sold over 37 million copies, making it the best selling single ever.
In 2004, Rolling Stone ranked him Number 49 on its list of the 100 greatest artists of all time.
Otilia Haraga