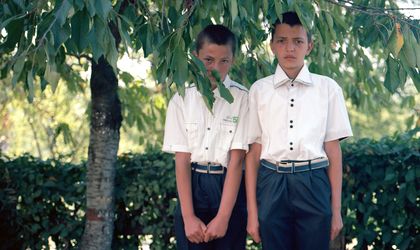 Why take photographs? What is it that makes a photograph so very different from any other form of art like painting, a sculpture, or a poem?
As platform Learn my shot notes, the photograph documents reality in an instant, using light and time to reproduce a moment, as it is perceived. This is what makes photography one of the most important methods of documentation of people, events, and feelings, both historically and in the present day.
Currently, Bucharest has a new exhibition through this  Documentary Photography Centre, which opens today, starting 18.30, in Amzei Square – Amzei Market Makers.
"The Documentary Photography Centre is an NGO recently born which want to promote the documentary photography in Romania, as well as presenting the Romanian photography to the international circles throughout a digital platform, photo exhibitions, workshops, debates and photo magazines", says Ioana Calinescu, one of those who promote the centre.
Asked by BR how did this centre appeared, Calinescu explained that "We aimed to produce, to group and to promote everything that we believe is well done in this area. The basic core is the combination of two teams of authors: Ioana Carling / Marin Raica (Postindustrial Stories) and Petruţ Călinescu / Ioana Calinescu (Pride and Concrete / Mandrie si Beton). There are few opportunities to receive funding for a photo project, and when you apply, you should do it through an association. Over time we have used legal entities such as other NGOs run by friends and acquaintances. We thought that a common umbrella under which we can meet would be more useful. I applied and got funding this year from AFCN (National Cultural Fund Administration) for creating the website, which we will launch later and for producing new materials. Furthermore, knowing that we are not the only ones doing this, I said to launch a centre in order to show a group exhibition and other projects that we like, other photographers."
For this event, photographers Cosmin Bumbuț, Alex Tomazatos, Andrei Nacu, Ciprian Hord, Bogdan Gîrbovan, Michele Bressan and Dani Ghercă will be on display.
Oana Vasiliu