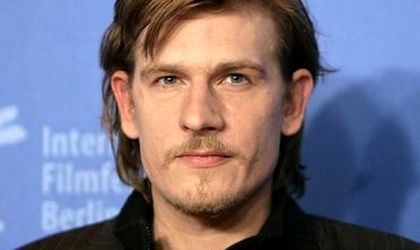 Filmed in Romania in 2008, The Childhood of Icarus (in picture) has finally reached local screens, having premiered in Bucharest on April 8. After filming this picture, actor Guillaume Depardieu (son of well-known French actor Gerard Depardieu) contracted the viral pneumonia that lead to his death in 2008.
Jonathan (Depardieu) is a lawyer whose practice and marriage both apparently fell apart after a motorcycle accident caused him the loss of one leg (just as the actor did, in 1995). Desperate, he volunteers as the first human subject for genetic therapy devised by professor Karr (Carlo Brandt) that promises to endlessly regenerate the body. Jonathan's dream quickly turns into a nightmare, as what he had hoped for turns out to be completely different from what he obtains.
The film is a co-production between Romania, Switzerland and France and was directed by Alex Iordachescu. It received generally positive reviews from various publications around the world, as Tribune de Geneve, Le Figaro, Courrier Liberte, Matin Dimanche or 24 Heures.
The movie will run in cinemas across Romania, in Bucharest, Cluj, Iasi, Brasov, Vaslui, Arad and Constanta, as shows official information. This week, however, The Childhood of Icarus may be seen in Cinema City Cotroceni and Cityplex in Bucharest and at Cinema Victoria in Iasi.
Corina Dumitrescu