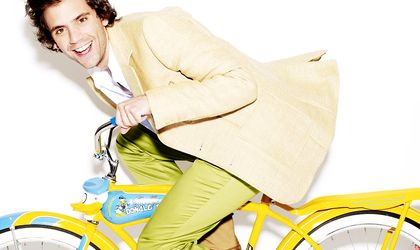 British artist Mika is the latest confirmed headliner at B'estfest 2011, his performance taking place on July 2. Mika now joins a lineup so far comprising Skunk Anansie, Flogging Molly, Asian Dub Foundation, LAMB, Pendulum (live), House of Pain and Hadouken.
Mika (in picture), the British performer born Michael Holbrook Penniman Jr, made his debut in 2007, when his single Grace Kelly became an international hit. His first album, Life in Cartoon Motion sold over 6 million copies worldwide and brought the musician a Brit Award and a Grammy nomination. In September, Mika released his most recent album, The Boy Who Knew Too Much.
B'estfest returns this year with a new, green, location, in north Bucharest. The new location of the festival, "B'estfest Camp", is located in the Pipera-Tunari area, in northern Bucharest, on a 10-hectare surface. As is tradition, the festival will have a main stage and more secondary arenas and the audience will have access to unconventional exhibits, creativity workshops, relaxation spaces, games and hand-made fairs, as well as terraces, bars and restaurants. The main stage will function until after 12 o'clock in the night and several entertainment areas will activate until morning.
Tickets for the fourth B'estfest cost RON 125 for one day, while a pass for the festival's three days is RON 265. Camping access will be an extra RON 15. Tickets are available in the Diverta chain and on www.myticket.ro and they may also be purchased in the days of the festival for RON 150 per day and a three days' pass for RON 285, but only in the first day of the festival.
Picture courtesy of Emagic.

Corina Dumitrescu