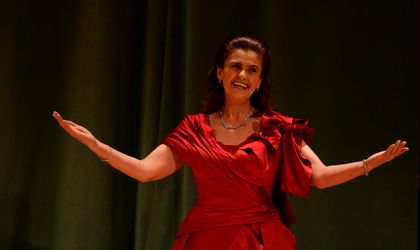 The National Opera of Bucharest organizes the fifth edition of Opera Promenade, on August 20, starting 21:00. The open space concert will take place in the Opera Square, in front of the theater, and entrance is free of charge.
The extraordinary concert proposes spectators a rich and varied program, reuniting loved and renowned fragments of opera and operetta (areas and duets), interpreted by the most talented and appreciated lyric artists of the moment, established or collaborators with the National Opera of Bucharest. This year, the public will enjoy performances from numerous artists including Felicia Filip, Vlad Mirita, Leonard Bernard and Hector Lopez. The most popular artists of the Bucharest lyrical stage will perform beside the National Opera of Bucharest orchestra under the baton of conductor Tiberiu Soare.
The program includes well known opera and operetta works by famous composers such as Giuseppe Verdi, Wolfgang Amadeus Mozart, Giacomo Puccini, Gioacchino Rossini and Johann Strauss.
More information are available by visiting http://my.operanb.ro/