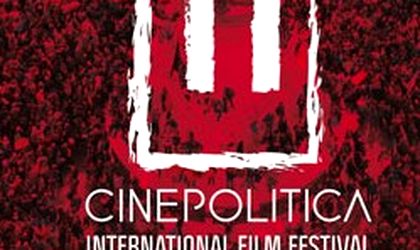 Cinepolitica International Film Festival returns on the silver screen between April 13-17, at Elvira Popescu Cinema for its fifth edition.
This year, Cinepolitica will bring carefully selected films, shocking and powerful, but also debates and special events. Cinepolitica aims to reveal to the audience the mechanisms and political motivations that affect us all. The festival's international competition includes a relevant selection of recent feature films from all over the world that approach, in a specific manner, the political area and its implications.
Durak/ The Fool (d. Yuriy Bykov), an intense social drama that comes from a profoundly corrupted Russia and The White Knights/ Les Chevaliers Blancs (d. Joachim Lafosse), a film based on a real story that shook France in 2007, are part of the competition for the fifth edition of the Cinepolitica International Film Festival.
At the grand opening (April 13, 20.00) it will be screened People vs. Fritz Bauer (d. Lars Kraume, Germany, 2015), a movies which action happens in Germany, 1957 and tells the story of  attorney General Fritz Bauer, who receives crucial evidence on the whereabouts of SS-Obersturmbannfuḧrer AdolfEichmann.Thelieutenantcolonel, responsible for the mass deportation of the Jews, is allegedly hiding in Buenos Aires. Bauer, himself Jewish, has been trying to take crimes from the Third Reich to court ever since his return from Danish exile. However, with no success so far due to the fierce German determination to repress its sinister past. Because of his distrust in the German justice system, Fritz Bauer contacts the Israeli secret service Mossad, and, by doing so, commits treason. Bauer is not seeking revenge for the Holocaust – he is concerned with the German future.
Not to be missed movies of Cinepolitica Film Festival:
People vs. Fritz Bauer
Made in France
Rabin the last day
Childhood of a Leader
Full program of the festival can be found here: http://cinepolitica.ro/en/2016/program
Tickets cost RON 15 per movie, while a pass costs RON 60, and it can be bought online from www.eventbook.ro.
Oana Vasiliu