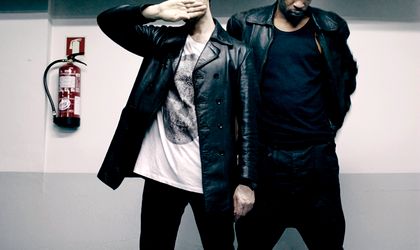 Massive Attack will come back to Bucharest on June 27 to perform at Zone Arena, the newest and most modern concert location in Romania. Known as the pioneers of trip-hop and one of the most innovative and influential bands of their generation, Massive Attack have released in their twenty-year career five studio albums, two EPs, sixteen singles, one compilation and two soundtracks which have sold more than ten million copies worldwide.
The duo, formed of Robert "3D" Del Naja and Grant "Daddy G" Marshall (the founding members of the group), will debut in Bucharest their new album, Heligoland, released in February almost seven years since their last studio effort, 100th Window.
The mix between their hypnotic music, explosive show and cinematic visuals, which include messages about political persecution and civil rights, always manages to impress an audience eager for new and powerful experiences.
The Massive Attack concert is produced by One Event. From April 30 tickets for the concert are available at prices between RON 95 and RON 175.
Otilia Haraga