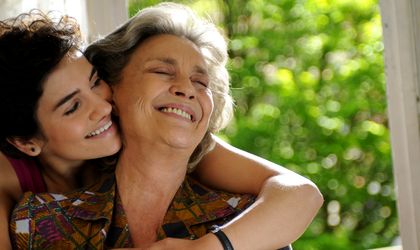 An Italian-French-Romanian coproduction directed by Federico Bondi, Mar Nero, will debut in cinemas in Bucharest and Cluj on September 17.
The film tells the story of the relationship between a young woman from Romania who has come to Italy to find work and the older woman she takes care of. Although, at first, the two are reluctantly forced to share the same roof, as time passes they become friends and the younger Romanian, Angela (played by Dorotheea Petre, laureate of the Un Certain Regard category at the Cannes film festival in 2006), manages to inspire the bitter Gemma (Ilaria Occhini) to live the rest of her life to the fullest. An unexpected event prompts the odd couple to abandon the peaceful life that they were leading in Florence and set off on a trip.
The movie co-stars Maia Morgenstern, famous internationally for playing Mary in Mel Gibson's The Passion of the Christ, and Vlad Ivanov, who starred as the infamous doctor in Cristian Mungiu's Cannes Golden Palm winner, 4 Months, 3 Weeks and 2 Days.  
The movie will premiere in Bucharest at Cinema Studio. Its blog, http://marnero.wordpress.com/, aims to inspire people to continue the story of the film and write beautiful life stories of Romanians working in Italy.
Corina Dumitrescu