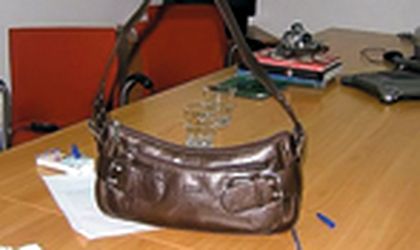 The choice of such unconventional subject matter had several motives. The items carried in the respondents' bags unveiled how they saw fashion, technology, family and work. The subjects of the study were 30-year-old women, urban, full-time employees and with an average social life.
The agency claims that the 20 interviews captured women's "fascination" with their bags and the assortment of objects inside which contrast with the exterior aspect. Be it a survival kit, mobile storage, a safe, status symbol or a source of psychological comfort, a handbag can contain from 14 to 38 different objects – beauty, hygienic objects, icons, useless objects or sweets, the study found.
The research coincided with International Women's Day on March 8, which saw protests and demonstrations around the world condemning violence and discrimination against women. In Romania, the atmosphere was less political: florists lined the streets to supply men with the blooms that they traditionally give to women on this day.
Andreea Marinas