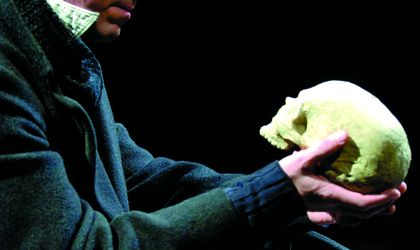 The eighth edition of the international Shakespeare festival will premiere on April 23 in Bucharest and Craiova.
The festival is an initiative of the William Shakespeare Foundation and the Marin Sorescu Theatre in Craiova. It is financed by the Culture Ministry and the Bucharest City Hall.
The Bucharest part of the festival is organized in partnership with the Romanian Cultural Institute and ArCuB.
The theme of this year's edition is the Hamlet Constellation.
Some of the Bucharest shows in the festival are:
Hamlet, directed by Thomas Ostermeier (Germany), the Schaubıhne Berlin theater company at the National Theater, April 24 and 25
Hamlet, directed by Elizabeth LeCompte (US), the Wooster Group company from New York, Bulandra Theater, May 6, 7, 8 and 9
Hamlet, directed by László Bocsárdi, Metropolis Theater, May 8
Pyramus & Thisbe 4You, directed by Alexandru Dabija, Odeon Theater, May 9