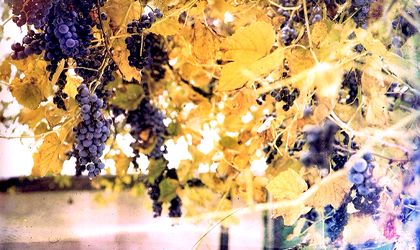 Autumn is the best time to gather and celebrate the best of what the year still has to offer, before the nature goes back to sleep with the onset of winter. We've listed five festivals that will take place in the upcoming period in Bucharest's parks and public spaces, to enjoy with friends and family.
'Toamna la ceaun' Festival
28 September – 1 October – Parcul National
This festival has plenty to offer, from traditional food and drinks to customized live cooking shows to the making of the biggest pot of zacusca, a vegetables spread made with the best autumn vegetables. Expect Transylvanian dishes such as Varza a la Cluj and gulas, stews, beans and sausages, pastrami, bulz as well as pies from Maramures region, fresh bread and jams. The festival will attract local craftsmen who will sell handmade objects and gifts.
Festivalul Recoltei
29 September – 8 October
Parcul Oraseulul Copiilor 
During this festival, which will celebrate autumn crops, 150 exhibitors will sell seasonal fruit and vegetables, as well as traditional cheese and meat products, pies, jams and syrups as well as pickes and honey. Traditional craftsmen will sell ceramics, textile and other decorative objects. Overall, this festival does not take things lightly, and you shouldn't either: go on an empty stomach, as the highlight of the event is the cooking of a ton of bean and sausages.
Festivalul Toamnei
29 September – 1 October
Platoul din fata Primariei Sector 1
This festival focuses of canned goods made using traditional methods, which will be displayed and put up for sale, as well as must and wine. The wine makers have prepared a live wine-making show, so do not forget to bring your camera. Traditional craftsmen from several Romanian regions will travel to Bucharest to offer a wide range of creations.
Magic Fest – Sarbatoarea Toamnei
29 September – 1 October 2017
Parcul Moghioros
A cross between a traditional Romanian autumn fair and Octoberfest elements, this festival si bound to surprise. With a strong focus on music, it includes a live performance by Zanga as well as Taraf Romanesc, playing traditional Romanian music. This is a child friendly event, so bring the little ones along, as many surprises await.
Festivalul Toamnei – Targ Traditional
30 September – 1 October
Platoul din fata Primariei Sector 1
Bringing a strong focus on traditional music, this fest will set the stage for two days of concerts by traditional folk music artists and ensembles. The food will not be in short supply though: dishes on the grill and soups will be well represented, as will pickles and other canned autumn specialties. Decorations and handmade objects will also be on offer.