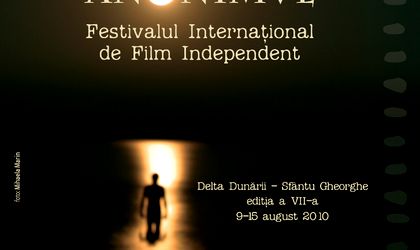 Independent films are taking center stage at the seventh Anonimul International Independent Film Festival, which will take place between 9 and 15 August in Sfantu Gheorghe, at the Danube Delta.
During the day, films will be screened in the Green Village cinemas. Entrance is by ticket only, which can be picked up from the Anonimul Info Point. At night, however, all films are screened at Delfinul camp site on a huge open-air screen, and entrance is free of charge.
One of the headliners at Anonimul 2010 will be Abbas Kiarostami's Copie conforme/ Certified Copy, which featured in this year's official Cannes competition, where Juliette Binoche won the Best Actress award. More information can be found on the festival's website, www.festival-anonimul.ro, also available in English.
Corina Dumitrescu