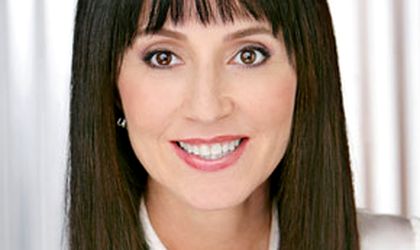 Anastasia Soare, known in the United States as the Eyebrow Queen, has opened her first Anastasia Brow Studio in Bucharest at the start of October, which is also an European premiere. With clients as Madonna, Michelle Obama, Oprah Winfrey, Cindy Crawford or Victoria and David Beckham, Soare is one of the most sought for beauty experts in Hollywood through her Anastasia Beverly Hills salon and store chain.
The Romanian has been living in the United States for 21 years, was born in Constanta, and has a background in architecture. According to Associated Press, Soare (in picture) owns 800 outlets in the United States and 600 overseas, including Japan, Thailand and Hong Kong.
A fee for the eyebrow grooming services performed in the newly opened Bucharest salon is of RON 150 in the case of women, and RON 100 for men, as AP mentions. Anastasia Soare's trademark products can be found at the store available in the salon, located in Bucharest's Radisson Blu hotel, on Calea Victoriei St 63 – 81. More information is available on the salon's site, www.anastasiasoare.ro, also available in English.
Corina Dumitrescu