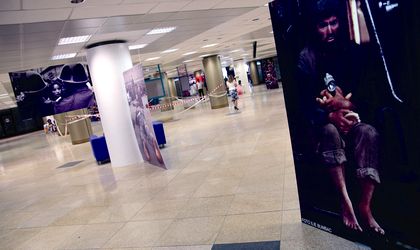 Exhibition commemorates 20 years from Mineriad
The University passage in downtown Bucharest is hosting an exhibition in memory of the victims of the violent street insurgencies that occurred in 1990 in the capital. On the Spot Findings draws attention to the violence and oppression to which the Romanian post-communist state subjected its own people. It is on show until June 27.
Between June 13 and 15 1990, thousands of coal miners from Valea Jiului were called to Bucharest by the authorities to crush anti-regime demonstrations. They created chaos, ravaging the city, beating, arresting, raping and aggressing hundreds of students, professors, opponents of the political regime, Rroma and simple passers-by. Even now, 20 years after the tragic events, the Romanian authorities have not issued an official explanation for the carnage.
Corina Dumitrescu