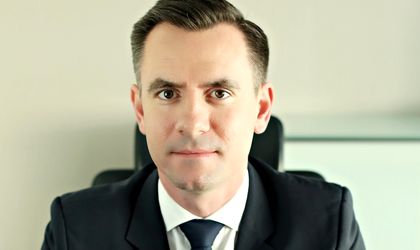 Cushman & Wakefield Echinox Partner Tim Wilkinson will be a speaker at the 18th edition of BR's REALTY Forum, its flagship event for the Romanian real estate market, taking place on May 15, at ARCUB, in Bucharest's historical district, starting at 2 PM.
Wilkinson will take part in the first panel of the event: Building the Romanian real-estate from the early 2000s to present day and forward
Tim Wilkinson joined the Bucharest office of Cushman & Wakefield Echinox in 2004, and significantly contributed to the development of the business in Romania, predominantly coordinating the advisory services for occupier and landlord clients in the office, retail and industrial sectors, as well as supporting the development of the professional service departments, including valuation, investment, research and property management activities.
Tim's real estate background includes over 17 years of experience in the CEE region, working within the DTZ Poland and Hungary offices, as well as working in the DTZ London office. He has been involved insome of the most pioneering and significant investment deals in Romania over the past 12 years, including the acquisition of Domnesti Business Park (by IOG at the time), Mercury Logistics Park by Heitman, Cefin Logistics Park by Europolis and the joint venture between GE Real Estate and Helios Phoenix.
BR has been covering the impressive growth of the property sector over the last 18 years and the challenges stemming from economic headwinds and shifting trends of consumers.
The real estate sector continues to progress as more Romanian entrepreneurs and large foreign funds are developing quality projects that can compete with similar ones in other international cities. REALTY Forum will review the development of the sector in the past 18 years and will also start a conversation about the future of real estate and its innovation potential driven by technology.
To mark this 18-year milestone, we will also invite our guests to stay with us after the conference for an Anniversary Cocktail, starting at 6:30 PM.