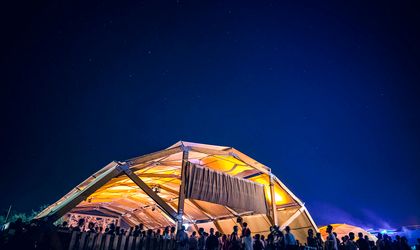 The Romanian brand SUNWAVES goes international for the second time in its existence, next month. The electronic music festival was launched on the Black Sea coast, in Mamaia in 2007 and it's getting ready to host its first edition in the United Arab Emirates between March 2nd and March 5th.
SUNWAVES is well known for its non-stop schedule, a concept to be exported in the Ras Al-Khaimah Emirate, a premiere for the entire UAE. It is the first music festival to receive the special permit which allows the organisers to have the festival's authentic schedule.
In Romania, SUNWAVES is famous for the record breaking number of foreign tourists that come into the country specifically for the music festival. The 30th edition will be held in Mamaia this year, between April 27th and May 3rd. Over 80% of the tickets sold until now are for international buyers from countries such as UK, Italy, Germany, Bulgaria, Spain, USA, Canada, Colombia. The 1st international edition of SUNWAVES Festival was held in Africa in 2021. The loyal fans followed the music festival on the Zanzibar island of Tanzania. The edition was a success gathering over 5000 tourists from Europe, America and Asia for the 1st music festival in Zanzibar.
With its unique style and a roster filled with international and Romanian artists, SUNWAVES guarantees the tourists will have an exquisite time in the United Arab Emirates. The venue located in the Al Wadi desert is truly an oasis, an hour away by car from Dubai. The tourists can find accommodation packs with festival tickets included on the SUNWAVES website www.rak.sunwaves-fest.ro with prices starting at 740 EURO for 2 people and 4 nights of fun.
For those who still haven't gotten a Valentine's Day gift to their loved ones, SUNWAVES offers a 50% discount code: SWLOVE50% on the partner ticketing site https://www.livetickets.ro/bilete/sunwaves-festival-sw-dunes-ras-al-khaimah-uae