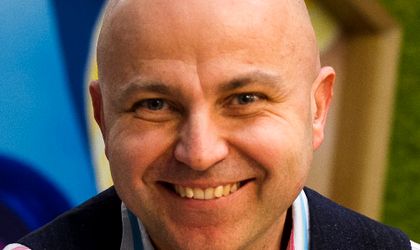 Sergiu Negut, Co-Founder at Fintech OS, will join the first edition of Startup Path, the event aiming to support the growth of a stronger entrepreneur community in Romania and Eastern Europe, organized by Business Review on September 10-11 at Impact Hub Bucharest.
He will be part of the panel discussion "Investors advice on raising capital" and later hold a talk called "How to make a good Exit" on the first day of the event (September 10).
Sergiu is a Business Growth Consultant and Associated Dean with the Maastricht School of Management in Romania. He coaches and mentors entrepreneurs. Sergiu is an active Business Angel, with participations in a number of high growth local companies (frufru, Softelligence, 2parale, Hart, Intermedicas). Previously, Sergiu has been the Executive Director and Board Member of PE-owned REGINA MARIA in Romania, where he coordinated a growing healthcare business (12x in 6 years) and an expanding team of professionals, including acquisitions of smaller players. Before returning to Romania, Sergiu has worked for Amgen Inc, in Austria and Switzerland, playing an active role in the company's expansion to CEE countries.
Startup Path is an event dedicated to growth, to learning and to connecting the dots while having unique experiences. It brings together all actors of the startup scene, from universities, accelerators, to investors and thought leaders that would help entrepreneurs on their path to growth.
Business Review's vision is to help build, feed and support the growth of a stronger entrepreneur community in Romania and Eastern Europe by becoming a platform that best promotes young entrepreneurs and their interests, fosters collaboration, gives them access to networking and funding opportunities via a well established network and expands their knowledge through relevant and curated content and news.