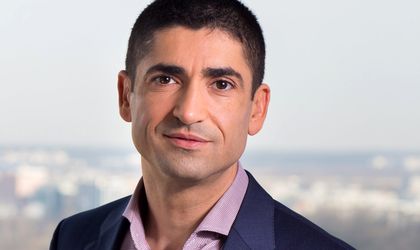 Razvan Ionescu, Marketing Director at IMPACT Developer & Contractor, will be a speaker at the 18th edition of BR's REALTY Forum, its flagship event for the Romanian real estate market, taking place on May 15, at ARCUB, in Bucharest's historical district, starting at 2 PM.
Ionescu will be part of the second panel of the conference: New trends in Office | Residential | Industrial.
Razvan Ionescu is the Marketing Director of IMPACT Developer & Contractor, one of the most important real estate developers on the market. He is in charge with the development and implementation of marketing strategies for all residential projects developed by the company.
With 14 years of experience in the IT & telecommunication industry, he is an active promoter of the digital revolution, including technology solutions for the real estate industry. Previously, he held various leading positions such as Marketing Director Business Segment, Strategy and M & A Director and Regulatory Affairs Director within Telekom. He graduated the Polytechnic University of Bucharest and the National School of Political and Administrative Studies.
BR has been covering the impressive growth of the property sector over the last 18 years and the challenges stemming from economic headwinds and shifting trends of consumers.
The real estate sector continues to progress as more Romanian entrepreneurs and large foreign funds are developing quality projects that can compete with similar ones in other international cities. REALTY Forum will review the development of the sector in the past 18 years and will also start a conversation about the future of real estate and its innovation potential driven by technology.
To mark this 18-year milestone, we will also invite our guests to stay with us after the conference for an Anniversary Cocktail, starting at 6:00 PM.