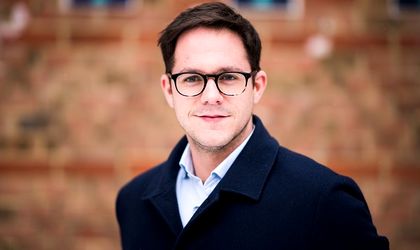 Pierre Francois, Senior Partnerships Manager at what3words, will join Business Review's re:Focus on Logistics & eCommerce event on October 2, at the Sheraton Hotel in Bucharest, as a keynote speaker and panellist.
Pierre leads the logistics/e-commerce partnerships at what3words. After his studies at Sorbonne and EDHEC, Pierre spent the following three years travelling. After a stint at the French Trade Commission in Johannesburg as a trade adviser, he joined the Jumia Group for more than two years, working for Jumia Travel in Kenya as a business developer and then leading Jumia's classifieds businesses in Tanzania and Morocco. This allowed him to develop a strong understanding of e-commerce, customer experience and operations in complex environments.
Pierre will hold the event's keynote speech and will be part of the panel titled "Innovation and Technology Management in Logistics".
re:FOCUS ON LOGISTICS & eCOMMERCE is a one-day event organized by Business Review, with an audience of about 100 industry experts and entrepreneurs along the entire retail sector and its supply chain. The conference reveals the latest trends and predicts the future ones, while offering solutions to nowadays challenges of logistics & eCommerce. Our guest speakers will share valuable insights on how to adjust your business in terms of delivery times, small delivery sizes and large production ranges, return systems and instant product availability. Everybody shops, the difference is where & how. As the market continues its permanent growth, logistics and ecommerce sectors must evolve at the same pace and embrace new trends in AI and automation.