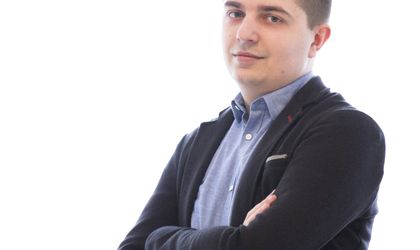 After two years of exclusive online activity, the most important annual hacking and cybersecurity conference in Central and Eastern Europe returns onsite in Bucharest, on 10th-11th November 2022, to bring together the infosec expert community in the region.
In recent years, companies have focused heavily on the rapid adoption of digitization to enable them to continue working remotely as a result of the pandemic. This has opened the door for cybercriminals to launch their attacks more easily given the increased number of vulnerabilities in company infrastructures. In addition, recent geopolitical events have also put pressure on companies' capabilities to defend themselves against cyber attacks. Attack methods are becoming more sophisticated and the need for security solutions and strategies is growing. DefCamp will be the right environment to discuss today's cybersecurity challenges, and experts on stage will address topics such as critical infrastructure security, building a company-wide security strategy and incident management, ransomware, malware, device tracking threats in 5G networks and more.
"Cybersecurity is undoubtedly the biggest challenge of the digital age. For this reason, companies, regardless of their employee numbers or industry, must prioritize defense solutions for their business. The pandemic has increased  the need for digitization, which has brought both opportunities for growth and risks for users and companies with low security. In addition, the conflict in Ukraine has exposed technological vulnerabilities behind some large companies and, along with online misinformation, it has increased distrust in storing personal data on the internet", said Andrei Avădănei, founder of DefCamp.
Since its first edition in 2011, DefCamp has brought together the region's community of security experts to showcase current solutions for effective and lasting protection against increasingly agile cybercriminals. This year's edition will focus on creating opportunities to reconnect and develop members' skills, after two years of being exclusively online. The event is physically expected to attract more than 1500 participants from around the world, including cybersecurity enthusiasts, experts, institutional representatives, business and NGO leaders, and students.
DefCamp aims to remain an important hub for the cybersecurity community and an environment where members support and inspire each other, developing their skills, perspectives and careers.
"We are supporting DefCamp for the seventh consecutive year and are pleased to see the growing awareness level on the importance of cyber security. At Orange, we are constantly investing in developing the best security products for our customers. We team up well with cybersecurity startups and passionate specialists we meet at DefCamp, with whom we have already developed countless products that ensure high security for our systems and those of Orange Business Services customers", says Cristian Pațachia, Development & Innovation Manager at Orange Romania.
DefCamp Capture the Flag (D-CTF), the long-running competition that attracts the most participants each year
Participants have the opportunity to compete in a series of hacking and cybersecurity competitions organized as part of Hacking Village. The biggest competition, DefCamp Capture the Flag (D-CTF), will have a qualification phase from September 30th to October 1st, and the most skilled will participate in the final round, which will take place in Bucharest during the conference. The finals will consist of an Attack and Defense competition, a much more complex competition that allows participants to experience some of the day-to-day work of cybersecurity teams and explore both the offensive and defensive roles in such a team. More details about the rules are available here, and the Hacking Village competitions, qualifiers, as well as the D-CTF finals, are hosted on the CyberEDU educational technical platform.
Among the speakers are Bianca Lewis – 15-year-old hacker and founder of Girls Who Hack and Secure Open Vote, Maksim Iavich – Head of Cyber Security Directorate at Caucasus University and also Director of the Cyber Security Center, CST (CU), Jayson E. Street – a world-renowned specialist in this field and many others.
"Education and continuous evolution in cyber security are essential in order to have highly trained professionals  to ensure a secure digital environment. To do this, we need to keep abreast of new ways cyber criminals attack and learn how to deal with them as effectively as possible. Through competitions, we want to provide participants with a relaxed and informal setting in which they can test their knowledge and acquire new skills , as well as connect with  people having  similar interests. Now in its 12th year, the DefCamp conference remains the environment where the region's cybersecurity community comes together annually to grow, learn and be challenged to overcome all the threats  in their daily work", continues Andrei Avădănei, DefCamp founder.
The registration form and list of speakers are available on the official event website.
The DefCamp 2022 event is organized by the Cyber Security Research Center from Romania Association (CCSIR), powered by Orange Business Services. The conference is supported by Secureworks as Platinum Partner, Keysight Technologies Romania, Bit Sentinel and Pentest-Tools.com as Gold Partners, Infoblox and Siemens as Silver Partners, and CyberEDU.