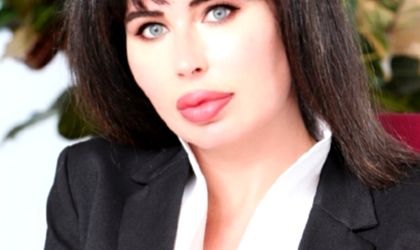 Miruna Suciu, Managing Partner at Suciu Popa, will be a speaker at the sixth edition of Business Review's Foreign Investors Summit, taking place on October 29-30 at the Sheraton Hotel in Bucharest.
She will take part in the panel discussion "Investments in automotive components and auto industry" on the second day of the Summit.
"I think Romania's chances to join the developed nations group are better than ever, we just need to forge our efforts to speed-up convergence with EU regulation and good practices and to focus more on proactively improving our communities, be they societal, professional or business communities. We need to foster cooperation at all levels of our society, expand our horizons and look more at investments as a means of growth opportunities for the country rather than as challenges. The more we expand and strengthen our local economy the better we will do in the long run and the stronger our chances to become a significant player in the region," Suciu tells Business Review.
With over 20 years' experience in the legal market, Miruna Suciu is regarded as one of the most seasoned practitioners in mergers & acquisitions, energy & natural resources and regulatory matters, as well as in complex project development cases. She regularly advises a significant portfolio of top-tier corporate multinational clients, investment funds, private equities, in landmark business transactions of both domestic and international dimension. Miruna is constantly recognized as leading lawyer in Project Finance, Energy and Infrastructure, Mergers and Acquisitions, Project Development, Banking and Capital Markets by all the international legal directories such as Legal 500, Chambers & Partners and IFLR 1000.
---
As of last year, Poland became a full member of the group of the most developed nations in the world, thus creating a path for Romania to join this elite group before long. Recent economic, political and social developments in our country, steady economic growth, a highly regarded Presidency of the Council of the European Union, reinforcement of the state policies through elections, have altogether created an ideal context for a new brighter perspective on the future.
• Is there a real evolution in Romania's development and how we are to benefit from the new global positioning of our country?
• Is a spike in FDI rate to be expected after two years of stagnation?
• Have the local markets reached maturity, especially those with a traditional appeal to foreign investors: energy, IT, real-estate, services, banking and agriculture?
Answers to these important questions and many more will be debated during a comprehensive analysis of the market and of the foreign investors' perception of Romania in the years to come.
Business Review proudly presents the 6th edition of the Foreign Investors Summit, the event that brings together foreign business communities, state authorities and diplomats. Join us, professionals across the main industries, an exceptional line-up of speakers and representatives of major FDIs in our country, for a discussion on leadership and ways to build a brighter and more sustainable future for Romania.