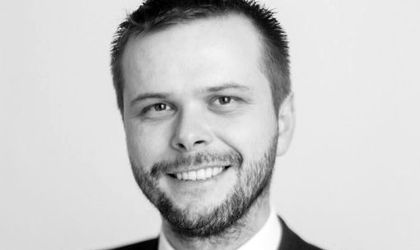 Marian Orzu, Managing Partner at Dunwell Industrial Brokerage, will be a speaker at the 18th edition of BR's REALTY Forum, its flagship event for the Romanian real estate market, taking place on May 15, at ARCUB, in Bucharest's historical district, starting at 2 PM.
Orzu will take part in the third panel discussion at the conference – New trends in Industrial | Logistics | Retail.
In 2017, Marian Orzu launched Dunwell, the first agency in Romania that specializes in industrial real estate. It works closely with global and local developers to help businesses of all kinds grow their manufacturing or storage capacities by finding the best possible solutions the market has to offer. In 2018, the company successfully facilitated transactions for 76.600 sqm of industrial and logistic spaces, which represented 15 percent of the total market transactions. 
"The industrial market is not as visible as other real estate sectors like office, residential or retail, it's in the background and not as flashy as the others, but it's one of the most important segments and a very good indicator of the economy," said Orzu during the 2018 edition of REALTY Forum.
BR has been covering the impressive growth of the property sector over the last 18 years and the challenges stemming from economic headwinds and shifting trends of consumers.
The real estate sector continues to progress as more Romanian entrepreneurs and large foreign funds are developing quality projects that can compete with similar ones in other international cities. REALTY Forum will review the development of the sector in the past 18 years and will also start a conversation about the future of real estate and its innovation potential driven by technology.
To mark this 18-year milestone, we will also invite our guests to stay with us after the conference for an Anniversary Cocktail, starting at 6:30 PM.