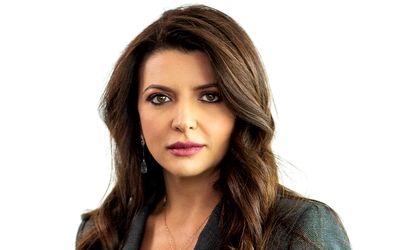 Madalina Neagu (partner, Schoenherr) will be a speaker at BR's Start-ups vs Scale-ups roundtable event, which will take place on June 13, between 9 AM – 11:30 AM, at 58 Stirbei Voda Street (5th floor). 
Madalina Neagu is a partner at Schoenherr Romania and a member of the Bucharest Corporate/M&A practice and Technology & Digitalisation practice. Madalina has been advising clients on a number of projects involving takeovers (on both the buy and sell sides), corporate restructurings and dispute settlements. Madalina's experience includes assisting on headline M&A transactions, competition matters, acquisition finance, and the privatization of state-owned companies (including advisory on the sell side in one of Romania's largest privatization processes in the banking system). Her client portfolio includes important Romanian and international companies active in various industries.
BR's Start-ups vs. Scale-ups 2019 is meant to bring international know-how and good practices to Romanian start-ups and scale-ups, from legal experts, investment funds and successful start-uppers and scale-uppers.
Mission and vision: to help build, feed and support start-uppers and scale-uppers. BR & Schoenherr intend to offer the start-ups and scale-ups communities legal and funding advice as well as success stories from local entrepreneurs, so that they can reach their business goals.
This is why we're going to put these topics under the spotlight. We will be discussing things like:
What to consider when you're looking to raise funds
Tips and tricks for startups & scale-ups in protecting copyrights, patents, and trademarks
Be ready for an exit
Employee incentive programs
(legal) Pitfalls for start-ups & scale-ups
Venture capital transactions
Corporate venture capital
Shareholding schemes
Register at events@business-review.eu and get free entry at our event (valid only with prior confirmation from our team) and find out what makes start-ups and scale-ups succeed!