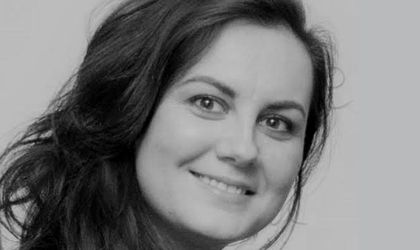 Lorena Furtuna, Senior Human Resources Manager at Oracle Corporation, will be a speaker at Business Review's Working Romania conference, taking place on November 12, 2019 at Courtyard by Marriott Bucharest Floreasca. 
She will take part in the panel discussion Business Performance as a result of outstanding HR proficiency. See the full agenda here. 
Lorena is based in Bucharest, Romania and is Senior HR Manager within Oracle, a global leader in the corporate information technology (IT) environment. Lorena started her HR career in consultancy and executive search, more than 13 years ago. She then continued to cover full-HR operational cycle processes: managing payroll, budgeting, recruitment strategy & employment, talent management and organizational development in a fast paced organisational environment. Lorena's expertise includes organisational diagnosis & development, training and development, team leadership and management coaching. For over 5 years, she has been supporting Oracle Romania Licenses and Consulting and Oracle Bulgaria from a HR leadership perspective. Lorena partners with the business for achieving key strategic goals and is passionate about enabling teams and individuals to harness their potential in supporting business strategies.
In addition to her work in HR/OD, Lorena also provided career coaching services for six years through one-on-one coaching or group workshops, both inside organizational environment and within nonprofit organizations. After her Master's courses in Managerial Communication and Human Resources, she continued her studies to obtain the Executive Practitioner Coach Diploma (at Noble Manhattan Coaching School in the UK). She is also an Accredited Trainer by ITOL (UK's professional body for L&D Professionals) and has enrolled for an Accreditation as Practitioner Coach (by the IAPCM: International Authority for Professional Coaching & Mentoring).
Business Review's Working Romania continues the conversation on the new trends that challenge the leading local human resources industry.
We uncover ways of navigating the changes affecting the way people work and best recruitment practices in order to attract and retain top talent.
Companies seeking highly qualified employees are developing sophisticated strategies that help them meet the needs and expectations of young employees – customizing office space, offering unique benefits, high salaries and flexible schedules or integrating new technologies that can improve employee experience.
In a daring attempt to cover the Romanian recruiting phenomenon, from the basics – work skills and ethics that are or should be nurtured in school – to the digital processes that empower recruiters to perfectly match talents with employer brands as well as data and marketing strategies to understand future employees, Business Review is proud to welcome guest speakers who will share opinions, trends, as well as behind-the-scene insights.
Giant tech companies, state-of-the-art co-working spaces or start-ups working their way up on the construction career ladder, they all find it highly challenging to find smart, innovative and educated employees. #WorkingRomania brings together the highly-skilled and successful HR professionals who find the best jobs for the talented, but scarce and picky labor force.
Join us and major stakeholders in the HR sector, including state officials and representatives of major companies, on November 12, at Courtyard by Marriott Bucharest Floreasca.