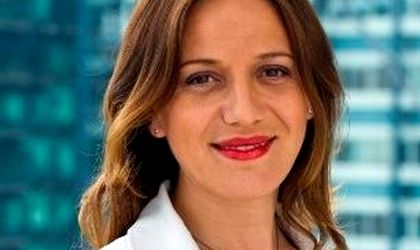 Lara Tassan Zanin, Head of Office for the European Investment Bank in Bucharest, will be a speaker at the sixth edition of Business Review's Foreign Investors Summit, taking place on October 29-30 at the Sheraton Hotel in Bucharest.
She will take part in the opening panel discussion: "Is Romania ready to enter the developed countries' club?"
"Romania's economic growth is funded by private consumption that benefits from the reduction of taxes. We hope and expect the main economic drivers in the future to be investments, which are a more sustainable way to ensure robust growth, together with sensible economic decisions and structural reforms. This could make Romania more attractive to foreign direct investments," Lara Tassan Zanin said in an interview with Business Review, which you can read in the October issue of our print magazine.
Lara is an exceptionally experienced and highly qualified finance professional combining banking, economics and engineering experience. She has delivered significant tangible results working nearly 20 years across a broad geographical spectrum of emerging markets and with national and international financial organisations in both institutional and operational roles. Her qualifications include an engineering PhD (with visiting periods at MIT) and an Executive MBA from London Business School.
---
As of last year, Poland became a full member of the group of the most developed nations in the world, thus creating a path for Romania to join this elite group before long. Recent economic, political and social developments in our country, steady economic growth, a highly regarded Presidency of the Council of the European Union, reinforcement of the state policies through elections, have altogether created an ideal context for a new brighter perspective on the future.
• Is there a real evolution in Romania's development and how we are to benefit from the new global positioning of our country?
• Is a spike in FDI rate to be expected after two years of stagnation?
• Have the local markets reached maturity, especially those with a traditional appeal to foreign investors: energy, IT, real-estate, services, banking and agriculture?
Answers to these important questions and many more will be debated during a comprehensive analysis of the market and of the foreign investors' perception of Romania in the years to come.
Business Review proudly presents the 6th edition of the Foreign Investors Summit, the event that brings together foreign business communities, state authorities and diplomats. Join us, professionals across the main industries, an exceptional line-up of speakers and representatives of major FDIs in our country, for a discussion on leadership and ways to build a brighter and more sustainable future for Romania.