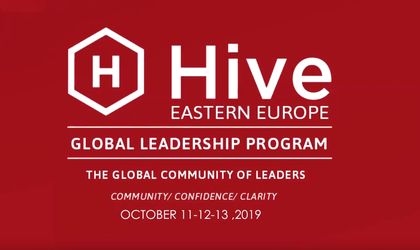 Hive Global is coming to Romania with a 3-day leadership program for purpose driven entrepreneurs and business leaders!
The program will give you access to a global community of +3,000 entrepreneurs and leaders form over 130 countries. Use BR20OFF to get a 20% discount on hive-easterneurope.org.
Hive helps you overcome one of the most significant obstacles in business and life: YOU. What you might not know about yourself could be scary, but once you are in the know, you have the power to transform.
When you acknowledge the areas you need to work on to create success, you begin to understand that it's not all about marketing strategies and growing followers; it's also about your inner self and how it can make or break your business.
No matter where you are in your journey, Hive will meet you there and provide the missing elements you've been searching for.