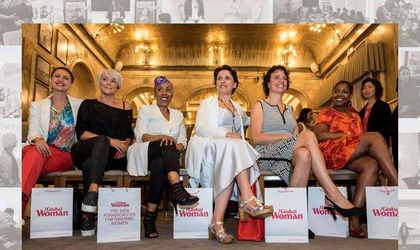 Global Woman Club will launch in Romania on November 5th, 2018, during a socializing breakfast event at the Athenee Palace Hilton Bucharest. The event will reunite business ladies and entrepreneurs in Romania, as well as international guests. The event is address to those who are interested in learning more about business and connect with other women leaders in the world, under the shape of collaborations, partnerships, as well as friendships.
By Romanita Oprea
The local and international speakers will also be top women in corporations or entrepreneurs. They will share their business experience. "If you want to encourage a woman, give her a microphone," said Mirela Sula, the founder of Global Woman Club.
The Global Woman Club is a network for women who want to have a voice locally, but also expend internationally. The concept was born in 2016 in London and now has offices in 24 cities, in 16 countries.
"Global Woman's mission is to encourage the collaboration, and not the competition, between women, the main reason that made me decide to open the club in Romania as well. It is the beautiful vision that Mirela had and continues to have for the Global Woman platform that truly resonated with me. Women's empowerment aligns with my mission and my own business so well, that the synchronicity was impossible to deny" said Alexandra Badita, Regional Director Global Woman Club Bucharest.