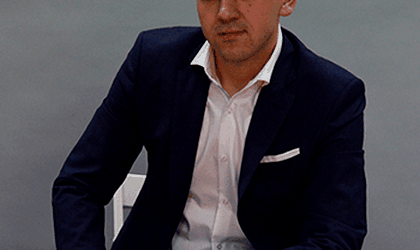 Gabriel Tomescu, the CEO of BMF Grup, will be a speaker at Business Review's re:Focus on Logistics & eCommerce event on October 2, at the Sheraton Hotel in Bucharest.
Gabriel is a graduate of the Polytechnic University of Bucharest and has been the CEO of BMF Grup, a company founded in 2013 as a multitechnical management services platform, since 2017. BMF Grup is a leader in providing integrated Facility Management services and covers the entire Romanian territory through its own staff. With more than seven years of experience in Facility Management and having had a large contribution to the establishment and consolidation of BMF GRUP, initially as a vice president and later as a CEO, Gabriel Tomescu successfully manages over 2,000 employees.
Gabriel will take part in the panel titled "Talking retail: Combining online and physical ecosystems for a truly integrated customer experience".
re:FOCUS ON LOGISTICS & eCOMMERCE is a one-day event organized by Business Review, with an audience of about 100 industry experts and entrepreneurs along the entire retail sector and its supply chain. The conference reveals the latest trends and predicts the future ones, while offering solutions to nowadays challenges of logistics & eCommerce. Our guest speakers will share valuable insights on how to adjust your business in terms of delivery times, small delivery sizes and large production ranges, return systems and instant product availability. Everybody shops, the difference is where & how. As the market continues its permanent growth, logistics and ecommerce sectors must evolve at the same pace and embrace new trends in AI and automation.