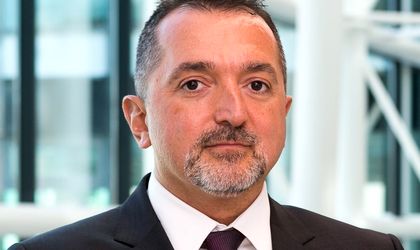 Portland Trust Country Manager Florin Furdui will be a speaker at the 18th edition of BR's REALTY Forum, its flagship event for the Romanian real estate market, taking place on May 15, at ARCUB, in Bucharest's historical district, starting at 2 PM.
He will be part of the first panel – Building the Romanian real-estate from the early 2000s to present day and forward.
Florin Furdui has been active in the real estate sector since 2008. Previously, he worked in banking and insurance and fonded Dial Telecom, one of the first alternative telecommunications operators in Romania, which he sold in 2008 to Digital Cable Systems. At Portland Trust, Florin has supervised the development of two energy efficient buildings that comprise the Floreasca Park project, finalised in 2014 with a BREEAM Excellent certification and the winner of the RoGBC "Green project of the year" award. He has also been involved in the development of three new office buildings in the Oregon Park project in Bucharest, which established new efficiency standards on the Romanian office market.
BR has been covering the impressive growth of the property sector over the last 18 years and the challenges stemming from economic headwinds and shifting trends of consumers.
The real estate sector continues to progress as more Romanian entrepreneurs and large foreign funds are developing quality projects that can compete with similar ones in other international cities. REALTY Forum will review the development of the sector in the past 18 years and will also start a conversation about the future of real estate and its innovation potential driven by technology.
To mark this 18-year milestone, we will also invite our guests to stay with us after the conference for an Anniversary Cocktail, starting at 6:30 PM.