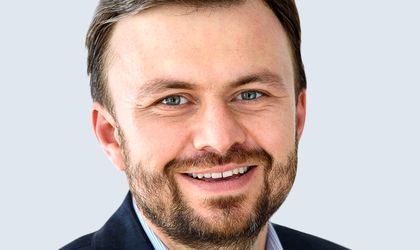 Claudiu Vrinceanu, Managing Partner at VP Connections (PR&Investments) and Co-Founder of Risers Net (The Platform for Experienced People), will join the first edition of Startup Path, the event aiming to support the growth of a stronger entrepreneur community in Romania and Eastern Europe, organized by Business Review on September 10-11 at Impact Hub Bucharest.
Claudiu's talk will take place on the second day of the event (September 11) and will be titled "Romanian Companies Born Global. Factors that influence internationalization".
Claudiu is a communication and investment consultant with a background in media and business. He acts as a PR, Public Affairs and investment specialist for Romanian entrepreneurs and foreign companies. Claudiu graduated in Economics at ASE Bucharest and Political Sciences at SNSPA University. He studied a professional EMBA at Maastricht School of Management. As a deputy minister in the Economy Ministry, he managed Invest Romania, the foreign investment promotion agency, part of the Government of Romania, and also he was in charge with SME's and Tourism programs and public policies. Claudiu Vrinceanu managed Wall-Street.ro, a business magazine focused on entrepreneurship, and organised many business events for entrepreneurs and investors.
Startup Path is an event dedicated to growth, to learning and to connecting the dots while having unique experiences. It brings together all actors of the startup scene, from universities, accelerators, to investors and thought leaders that would help entrepreneurs on their path to growth.
Business Review's vision is to help build, feed and support the growth of a stronger entrepreneur community in Romania and Eastern Europe by becoming a platform that best promotes young entrepreneurs and their interests, fosters collaboration, gives them access to networking and funding opportunities via a well established network and expands their knowledge through relevant and curated content and news.