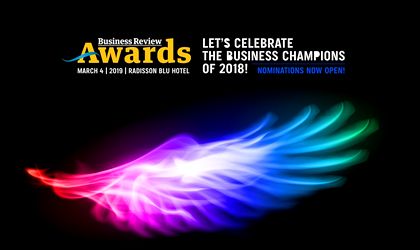 The 14th edition of Business Review Awards Gala, BR's flagship event that recognizes outstanding achievements in the business community, will take place on March 4. We want to highlight the 14 categories in which the independent jury will select the winners for their exceptional performance in 2018.
The Deal of the Year category acknowledges the most important business transactions of the previous year, regardless of the transaction type. It recognizes the deal that had the most impact and significance in 2018, in financial terms and in the development of the local economy, or of a particular industry. It looks at novel elements of the respective transaction, and how the deal stands out on the local or regional business scene.
Last year's winner in the Deal of the Year category was Axxess Capital Partners, for its successful exit from Bitdefender – the biggest deal involving a Romanian technology company from a valuation perspective (USD 600 million) and a landmark transaction for the entire region, signaling its capacity for generating globally scalable technological innovation.
SUBMIT YOUR NOMINATIONS BY FEBRUARY 15, HERE: https://bit.ly/2SDojE0
More details about the categories and the judging criteria can be found here: https://bit.ly/2DgrfkI
How are the nominees judged?
The jury takes into account the following criteria before making a decision:
Value of the transaction;
Impact within the industry/ local business scene and economy as a whole;
Novelty elements characteristic to the transaction;
The company's value – transaction's value ratio is to be considered (for the seller company).
This year's jury
Dan Balotescu – Managing Partner | Media Investment
Horațiu Florescu – CEO | Knight Frank Ro
Oana Gheorghiu and Carmen Uscatu – Co-founders | Daruiește Viață
Dragoș Gheban – Managing Partner | Catalyst Solutions
Cristian Nacu – Sr. Country Officer | International Finance Corporation
Florian Nițu – Managing Partner | Popovici Nițu Stoica & Asociații
Ilinca Păun – CEO | The Entrepreneurship Academy
Șerban Roman – Vice President, Country Director Romania | Enterprise Investors
Dragoș Tuță – Founder & General Manager | The CSR Agency
Franz Weiler – CEO, Uniqa Asigurări | President, Foreign Investors Council