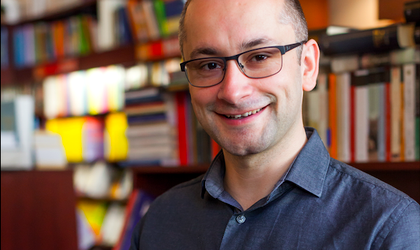 Bogdan Colceriu, Co-Founder & CEO at Frisbo, will be a speaker at Business Review's re:Focus on Logistics & eCommerce event on October 2, at the Sheraton Hotel in Bucharest.
He will be part of the panel "The retail and carrier ecosystem: providing an aligned and consistent delivery service".
Bogdan Colceriu is the CEO of Frisbo, the first e-fulfillment service in Romania and founding manager of Risky Business, the first pre-seed fund dedicated to accelerating startups in the region. His prior experience is in strategic consulting for important Romanian companies for over 10 years and as a serial entrepreneur. He cofounded Trilulilu – the number 1 streaming service in Romania and Okian – the largest online bookstore in Romania.
re:FOCUS ON LOGISTICS & eCOMMERCE is a one-day event organized by Business Review, with an audience of about 100 industry experts and entrepreneurs along the entire retail sector and its supply chain. The conference reveals the latest trends and predicts the future ones, while offering solutions to nowadays challenges of logistics & eCommerce. Our guest speakers will share valuable insights on how to adjust your business in terms of delivery times, small delivery sizes and large production ranges, return systems and instant product availability. Everybody shops, the difference is where & how. As the market continues its permanent growth, logistics and ecommerce sectors must evolve at the same pace and embrace new trends in AI and automation.