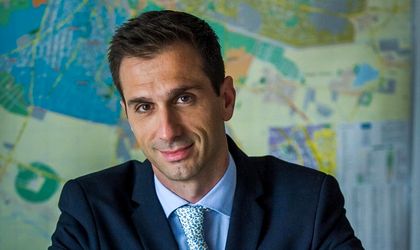 Alex Skouras, Managing Partner at Alesonor, will be a speaker at the 18th edition of BR's REALTY Forum, its flagship event for the Romanian real estate market, taking place on May 15, at ARCUB, in Bucharest's historical district, starting at 2 PM.
He will be part in the second panel of the conference: New trends in Office | Residential | Mixed projects.
Alesonor is a real estate development company specializing in residential projects that bring together high end design, comfort, luxury and nature, taking an active part in promoting green real estate projects in Romania. Since 2003, Alex Skouras has been coordinating the company's financial planning and was involved in setting the company's strategy.
Skouras participated in the coordination of the Alesonor's real estate projects in Romania: Amber Gardens, the first the first large scale residential project in Romania that integrates bioclimatic designs and follows the passive house standard, Almond Tree Residence, Clover Residence, Magnolia Residence, IVY Office Residence. He has a Bachelor's Degree in Management and a Master's Degree at the London School of Economics and Political Science.
BR has been covering the impressive growth of the property sector over the last 18 years and the challenges stemming from economic headwinds and shifting trends of consumers.
The real estate sector continues to progress as more Romanian entrepreneurs and large foreign funds are developing quality projects that can compete with similar ones in other international cities. REALTY Forum will review the development of the sector in the past 18 years and will also start a conversation about the future of real estate and its innovation potential driven by technology.
To mark this 18-year milestone, we will also invite our guests to stay with us after the conference for an Anniversary Cocktail, starting at 6:30 PM.