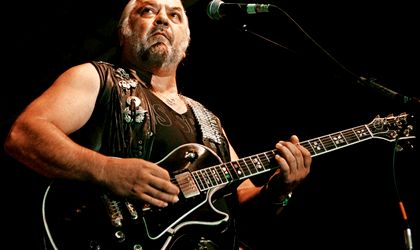 Romanian band Phoenix, known abroad as Transsylvania-Phoenix are holding their Symphonicity concert, a tradition begun last year, at the Bucharest National Opera, on March 29.
The band Phoenix was formed in 1962 and is known for songs as Baba Novac, Canarul, Negru Voda, Nebunul cu ochii inchisi, among many others, which they will also be performing as part of their Symphonicity concert. Phoenix are known for having eloped the country during communism, in 1977, when they headed for Germany. In order to leave the country during such strict times, the members of the band hid in the speakers inside a truck.
At Symphoenix Unplugged, Daniel Jinga will be conducting The Bucharest Symphonic Orchestra (Orchestra Simfonica Bucuresti) and The Accoustic Choir (Corul Accoustic). Special guests of the evening will be Moni Bordeianu and Irina Baiant, as representatives of "authentic" ethno rock music . The opening act will be held by Vita de Vie.
A sample of Symphoenix Unplugged:
Corina Dumitrescu