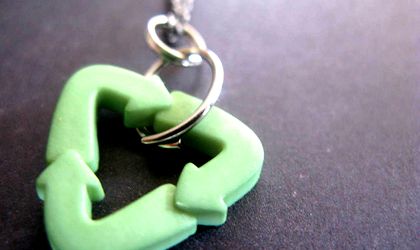 The consumers' interest towards eco fashion is currently moderate for Europeans and needs to further improve its level of attraction in order to gain more interest, shows a study developed by International University of Monaco.
North-Americans seem to be more responsive when it comes to eco fashion, as they regard "green fashion" consumers as "young, hip and sure of themselves", while Europeans consider them "simple and unsophisticated", continues the IUM study. Furthermore, fans of the green fashion trend seem to be most often motivated by environment protection, health impact and ethical preoccupations.
However, interest for this kind of fashion continues to be moderate. "Although consumers are ready to pay more in order to purchase eco food, they do not however hold interest for organic fashion, affirms Sandrine Ricard, IUM vice-president and member of the research team. "Consumers need to be informed better regarding the nature of eco fashion and this type of products, as well as their communication, need to put more focus on glamour", added Ricard.
Over one hundred Europeans and North-Americans responded in the research developed by Dr. Marie-Cecile Cervellon, Dr. Sandrine Ricard and Helena Hjerth of IUM, member of the INSEEC group, developing management, communication and health programs in eight schools across France, Great Britain and Monaco.
Eco fashion, also known as sustainable fashion, is created with consideration to the environmental as well as social impact that a piece of garment may have throughout its life span, or through its so-called "carbon footprint". Thus, more focus is put on the renewability and source of a fiber, as well as the working conditions under which the product is created. Only natural fibers are used for manufacturing eco clothing, of either plant or animal provenience.
Corina Dumitrescu