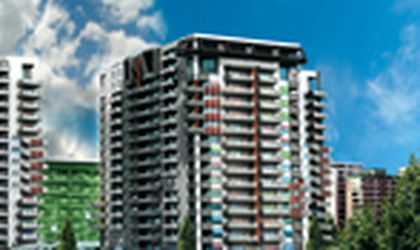 This is the biggest real estate deal on the Romanian market so far, outstripping the single asset sale of TriGranit's Polus Cluj-Napoca to Immoeast for EUR 210 million.
"The developer and representative of the sellers, Ioannis Papalekas, will participate in the acquisition as RREEF's 22 percent JV partner," announced law firm Nestor Nestor Diculescu Kingston Petersen (NNDKP), which acted as legal advisor for RREEF. The transaction was structured as a forward purchase, with the projects to be acquired upon the completion of their construction. The NNDKP team of lawyers was led by partners Francisc Peli on real estate and Alina Radu on financing.
The Upground project, underway in northern Bucharest, consists of two office buildings totaling 100,000 sqm, and two residential buildings with 600 apartments. The developers initially announced plans to invest EUR 260 million in the entire project. The office buildings were to require EUR 160 million in investment. Half of the first building has already been leased by Bancpost. The bank had previously leased space from the developers while they were owners of PGV Tower office building. The Upground project is scheduled for completion towards the end of 2009.
Papalekas, together with other investors, was involved in the development of City Mall commercial center in Bucharest and of the PGV Tower office building in the city. Both projects previously owned by the Upground investors, PGV Tower and City Mall, were sold to investment funds, Charlemagne and APN/UKA, respectively. The sellers were represented by law firm Biris Goran, with Gabriel Biris, partner of the firm, having led the team.
RREEF is on its second investment in Romania, after RREEF Opportunity Fund teamed up with developer GTC in developing residential projects in Romania. RREEF Real Estate has more than EUR 48.9 billion in assets under management worldwide.
Corina Saceanu