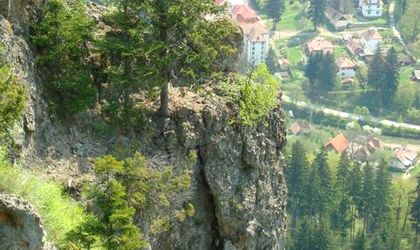 Located in the Tusnad area of Transylvania, a new program promoting the idea of healthy living through a tailor-made low-calorie fluid diet is taking shape as a ten-day camp aimed at anyone trying to live a healthy lifestyle.
Janka Jakabos, founder of the project, says the idea came from a similar program in Hungary. When she couldn't repeat it in Hungary she decided to start a similar one in Romaia. She says the main aim is "to make people aware of the importance of healthy living, the prevention of disease rather than cure. Fasting is the best way to cleanse the body from years of accumulated toxins, and this cleansing is possible only through fasting."
The therapeutic detox approach is combined with a change in lifestyle for participants, and greater awareness of making healthy choices.
The camp is to be found in the Tusnad area, in the southern part of the Ciuc basin, between Harghita and Bodoc mountains.
One of the partners in the project owns the pension where the accommodation is provided, and this is rented out when the program begins.
The camp can accommodate up to 14 people but 10 people at a time is the ideal group size. Besides the therapeutic fasting and detox, other services provided include various
massage and cosmetic treatments, pilates, sauna, wellness instruction, as well as bike tours and rafting upon request.