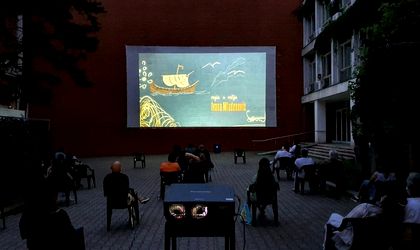 Cultural events have adapted to the new health standards and have once again opened their gates for a culture-thirsty public. In the latest print edition of Business Review Magazine, we made a list consisting of the upcoming events which are set to happen in late August – early September.
By Oana Vasiliu
One World Film Festival
August 21-30, Verde Stop Arena, Peasant Museum, Cinema Elvira Popesco, Contego – The Coffee Factory
At the core of this new edition is the Man without a clear identity in the eyes of the majority, neither rural nor urban – in short, the foreigner, the minority, the margin, the periphery; everything that is not included in the majority. Depending on the context, it can be a Roma, as well as a homosexual, a poor person, a refugee or an immigrant. The films in the main competition – which will provide a panoramic view of contemporary documentary cinema in its most formally and conceptually ambitious form and will be evaluated for the first time by a jury that includes Romanian and international professionals – will be screened every night at Contego – The Coffee Factory. This location will also be the nucleus of the 13th edition of the festival, and we'll be able to meet the festival's special guests there every day over coffee.
Bucharest International Film Festival
August 27 – September 3, Peasant Museum and Children's Comic Opera
The 16th edition of the Bucharest International Film Festival will feature eight films in the competition section and 10 other prize-winning films, awarded in Berlin, Cannes, and Venice. Films for children (5-16 years old) will also be screened, and the section will also include other filmmaking education activities. South Korean cinema will get a special section in the festival.
Bucharest International Dance Film Festival
September 3-6, Peasant Museum, Elvira Popesco outdoor cinema, Linotip and CNDB
The sixth edition of the Bucharest International Dance Film Festival (BIDFF) will include three competitive sections dedicated to short dance films – the international competition and the Romanian competition – and music films, along with dance film workshops, conferences, and other surprises for filmgoers. The theme of this edition is Utopia/Dystopia. "EMA," directed by Pablo Larrain, will run at the beginning of the festival, on September 3, at Elvire Popesco.
CINEVARA
Every Thursday, Fundatia9
Fundatia9 announces the second edition of CINEVARA, the outdoor film screenings series that will take place until September 3, in the garden of the BRD Scena9 Residence in the Icoanei neighborhood (32 I.L. Caragiale Street). This year's edition is a very special one, carried out in partnership with the Film Foundation, an organisation founded by famous director Martin Scorsese to recover and preserve the world's film heritage. For the second year in a row, the CINEVARA film selection is signed by Richard Peña, a professor at the Columbia University School of the Arts and a former programme director at the Lincoln Center Film Society in New York, US.