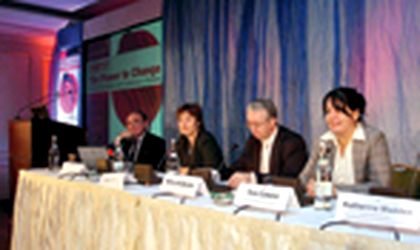 "If we don't like the situation in the world we are part of, we now have the power and capacity of building a new one. CSR should become a normal component in the economic life in Romania, like every other functional democracy. Corporations have the responsibility to positively interact with the environment and their employees," said Marie-Rose Mociornita, a speaker at the conference.
International speakers from countries such as Austria, Switzerland, Denmark, Belgium, Great Britain, Netherlands and Ireland shared their insights on the European experience of CSR. Romania was represented through officials from major companies, and, at an official level, by state secretaries.
CSR '07 took place under the patronage of the UNDP and World Business Council for Sustainable Development (WBCSD).
Vlad Praoveanu