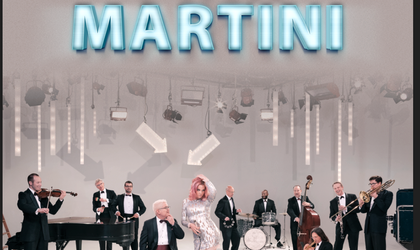 Pink Martini returns to Bucharest, this time for a double concert with singer Storm Large. Drawing on hits from a 20-year career, the group sings in 22 languages, including well-known Maria Tanase song, Pana cand nu te iubeam.
The band will present it's latest album, Je dis oui! Described as a rollicking around-the-world adventure, Pink Martini's ninth studio album Je dis oui! features a cavalcade of songs – many of them original – in French, Farsi, Armenian, Portuguese, Arabic, Turkish, Xhosa and English, and affirms the band's 22-year history of global inclusivity and collaborative spirit. Je dis oui! – which means "I say yes" in French – is the optimistic mantra of the chorus of "Joli garçon" ("Pretty boy"), one of three songs co-written by the band for the upcoming film Souvenir, starring the legendary French actress Isabelle Huppert.
The concert takes place in Bucharest, at Sala Palatului, on April 20 and April 21. Ticket prices range from RON 120 to RON 280. You should hurry because the event is almost sold-out.