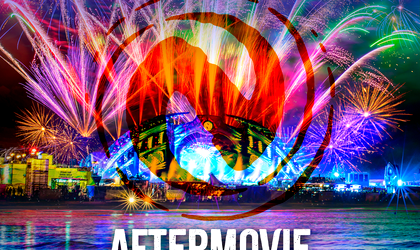 The organizers of the Neversea festival announced today the release of the 2019 edition Aftermovie, a film containing the most important moments of the festival. More than 20 cinematographers from around the world captured unforgettable moments, collecting a total of 60 terabytes of 4K video footage. Hundreds of hours of screening and editing resulted in 11 minutes of color, energy, and emotion.
At its third edition, the 2019 Neversea festival drew over 240,000 participants who enjoyed the music of the 150 artists. According to data from the Constanta City Hall, over EUR 24 million entered the local community during the 4 days of the festival, the sum contributing to the city's economic development.
"For Constanta, Neversea is more than a festival, it's already a tradition and an international phenomenon. Neversea brought together the hearts of hundreds of thousands people, formed friendships, captured the most beautiful sunrises, and weaved stories among fans. It's a festival which put Constanta on the map of the most important events of this type, and I want to send my thanks to the organizers and all those who were involved in this successful project. With each year, Neversea becomes more intense, full of surprises and unforgettable experiences. See you at Neversea #4." Says the Mayor of Constanta, Decebal Fagadau.
The first artists of the fourth edition will be announced soon, organizers have said. Tickets are still available, the General Access Basic pass at EUR 114 plus taxes, the General Access Flexi pass at EUR 124 plus taxes, the General Access Risk Free pass at EUR 126 plus taxes, and the VIP pass at EUR 210 plus taxes, while a one-day pass costs EUR 39 plus taxes. The 2020 Neversea festival will be held between July 2 and July 5, in Constanta.