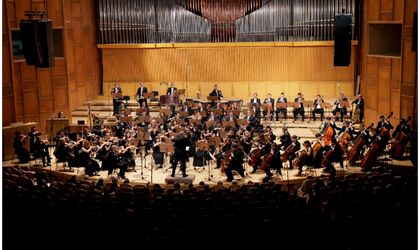 On Valentine's day eve, the National Radio Orchestra, under the wand of its main conductor – Tiberiu Soare – and with the participation of pianist Karina Sabac (one of the Romanian artists with a successful international career), invites you to a musical evening whose main theme is… love! The famous overture to the Don Giovanni opera by Mozart and renowned Scheherazade suite signed by Nikolai Rimski-Korsakov, will be part of the event scheduled on Friday, February 13 (7 pm), at Radio Hall.
The concert will be aired by Radio Romania Cultural and by Radio Romania Muzical across the country and in live streaming on the internet at www.radiorormaniacultural.ro and www.romania-muzical.ro.
Tickets are available on www.bilete.ro and in post offices, Inmedio and Germanos shops, and at the Radio Hall.
Andreea Marinas