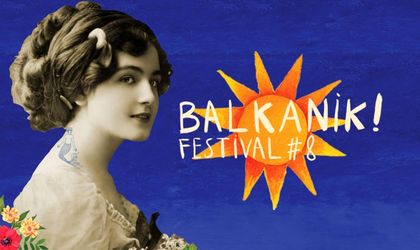 Balkanik Festival (September 7-9), one of Bucharest's liveliest and most colourful events, which highlights every year the richness of Balkan cultural heritage through music, kicks off today at Gara Regala Baneasa. This year, the event features a jewellery fair, a board games corner, a photo booth and, for the curious types, tarot readings.
According to the organisers, the festival's theme is that of a "Balkan wedding crashed by rude boys." In charge of starting the three-days-long party are 'Fanfara Tirana meets Transglobal Underground.' Their performance will be followed by a pool after party hosted by Younivers Summer Club, where local heroes Fanfara de la Cozmesti will perform until late in the night.
On Saturday, the Romanian public will get to listen for the first time to the music of Light in Babylon, one of the most sought-after bands on the festival circuit. Hailing from Istanbul, the band includes musicians Michal Elia Kamal, Julien Demarque and Mete Ciftci.
Romanian band Manonera, which will also perform in the second day of the festival, have curated a show built around tunes inspired by Gypsy music, tango, flamenco and Turk Halk Muzigi, namely Turkish folk music.
To close off the evening, Yasmin Levy will bring to the stage songs pertaining to a genre dubbed Ladino, namely Judaeo-Spanish music. Dan Ciotoi and Formația Generic will bring to the after party the vibe of a Romanian seaside party fuelled by nostalgia.
To many, the highlight of the festival is Asaf Avidan's performance, billed for Sunday. The Israeli artist will kick off his tour, The Study on Falling, in Bucharest in the festival's last day.