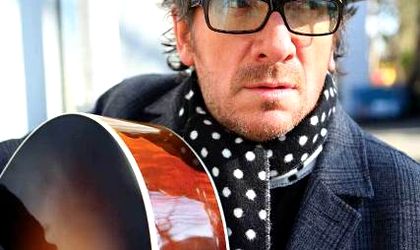 The month of November looks like a busy one for concerts organizers who have managed to bring to Bucharest top music names. A list and details on the venues bellow.
Elvis Costello

November 3
Palace Hall
The British singer will be in Bucharest as part of his European tour. Costello started his musical career in 1997 with the "My aim is true" album, and was dubbed by critics a "pop encyclopedia" "able to reinvent the past according to his own vision." Some of his reference album is "Imperial bedroom" from 1982, which he recorded with The Attractions. Rolling Stone Magazine included him in the 100 Greatest Artists of All Time chart.
Tickets are available through the Eventim network.
The Manhattan Transfer

November 11
Palace Hall
Started in New York in the early 70s, the Manhattan Transfer, which is made up today from Tim Hauser, Janis Siegel, Alan Paul, and Cheryl Bentyne, has produced over 25 albums throughout its career and won 12 Grammy awards. The band will deliver an authentic vocal fusion jazz concert for Romanian audiences.
Tickets are available through the Diverta network, Muzica store, Mihai Eminescu bookshop, at Sala Palatului, and online at myticket.ro and biletoo.ro.
Jane Birkin

November 13
Palace Hall
London-born Jane Birkin is the daughter of actress Judy Campbell and David Birkin. At the age of twenty, she attracted attention in "Blow-up", Antonioni's film that received the grand prix at the Cannes Film Festival. She also know for the mythical love story with Serge Gainsbourg, with whom she recorded "Je t'aime moi non plus". Besides her acting and singing career, in recent years she directed a film and became an advocate of democracy in Burma.
Tickets available at myticket.ro.
Tom Jones

November 17
Palace Hall
With this concert Tom Jones is at his second show in Romania. His latest album is On Praise and Blame, revealing a more spiritual side, with many gospel and blues influences, a shit from the hits such as She's a Lady or Sex Bomb, which made him known all over the world. Tracks include interpretations of works by Susan Werner, Bob Dylan and John Lee Hooker, alongside takes on traditional songs previously rendered by the likes of The Staple Singers, Mahalia Jackson and Sister Rosetta Tharpe.
Tickets are available through the Eventim network.