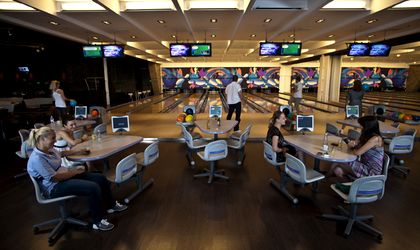 Starting January 31, Club Oxygen has launched Company Bowling Challenge, a tournament dedicated to bowling fans from companies, irrelevant of their fields of activity. Each team must have three members and enter the competition for the fee of RON 50.
So far, 28 teams signed in for the challenge. The matches will take place each Wednesday starting at 19.00. Besides the three mandatory members of a team, there should also be a backup player. Each team will be coordinated by Marius Piticariu, the first Romanian bowling player to reach the maximum score of 300 and development manager of the club.
Those who wish take part in the League, but do not have a team at the company they work for, they will be able to join mixed teams. A club membership card may be purchased by team members for RON 100 (RON 320 for individuals) and will have the team's name written on it.
Located in Sun Plaza, Oxygen Club has eight Brunswick bowling tracks.
Corina Dumitrescu