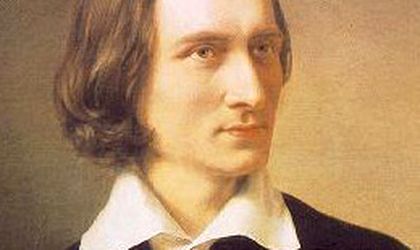 The French Institute dedicates June 11 to Franz Liszt, the composer since whose birth the bicentennial is being celebrated. La grande journee Liszt will begin with a recital in the Unirii 1 subway station, held by pianist Nicolae N. Dumitru. Later on, other surprises are being prepared.
The Romanian Athenaeum will then host special musical representations dedicated to Liszt held by Brigitte Engerer, at 17.00, and Bertrand Chamayou, at 20.00. Engerer began studying music at the age of five and obtained a unanimous award from the Parisian conservatory for her piano performance at the age of fifteen. Chamayiu is specialized in Liszt and was considered the instrumental soloist revelation of the year in 2006.
Last year, the French Institute celebrated Chopin.
Corina Dumitrescu